Road rage? Murder? Delhi, Meerut police can't decide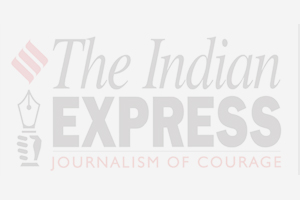 Two days after a Delhi Police Head Constable was shot dead in Meerut, police in the two cities seem to differ on the starting point of a probe into the incident. While Delhi Police maintains that it considers this as a prima facie case of road rage, Meerut's police suspect it was a planned murder in which an informer possibly leaked information.
On Tuesday, Head Constable Sanjeev Malik was shot dead while Constable Sachin was injured when unidentified men opened fire at Bhola Road in Idrispur village, Meerut. The policemen, from the special staff of South District, had gone to the area after an informer reportedly alerted them about an auto lifter and the place where he parked stolen cars.
Clad in plain clothes, three policemen — Sanjeev, Sachin and Constable Vivek Tomar — set out in a white Wagon R, picked up the informer from Ghaziabad and reached Meerut. "After a recce, they were on their way back when Sanjeev said he was hungry and wanted to eat. Sachin, who hails from the area where the incident took place, asked Tomar to drive to his village Pepla in Idrispur," a police source said.
It was when they reached an intersection on Bhola Road that they were stopped by another white Wagon R.
Pradhan Vijender Singh Saini, an eyewitness to the incident, said: "I was returning home when I saw two cars at the intersection. The men were talking, I thought they were property dealers. But as I approached them, I heard gun shots."
Saini later went to the hospital where he recognised Sachin since they are from the same village. He said he also saw the informer. "He was a young man... he was crying."
Constable Tomar, in his statement to police, said: "We received information that auto lifters behind the incidents in South Campus, Safdarjung Enclave and Sarojini Nagar were in Meerut. After seeking permission from our senior officers, we set out."
"We reached the Meerut bypass around 5 pm... we spotted a white Wagon R car coming towards us... There were four young men seated in that car... I gestured to ask them what was the problem. When I tried reversing the car, they blocked my route... began abusing us. Sanjeev and Sachin got out of the car... Sanjeev approached the driver who pointed a pistol at his chest. Sanjeev held his hand... they pulled out weapons and fired several rounds before fleeing," Tomar said.
He took his colleagues to Subharti Hospital where Sanjeev died. Senior Medical Superintendent Dr DC Saxena said: "Sanjeev had two bullet injuries in his chest... he succumbed to injuries." Sachin received injuries on his left hip and is recovering at the hospital.
"Our men claim this is an incident of road rage. So, we are primarily investigating it along those lines. But other possibilities are open," a Delhi Police officer said.
Meerut police said that there was a possibility that the informer had leaked information to the assailants. "It could have been a planned murder. We are questioning the informer. We are also investigating the involvement of the man the Delhi Police was after... we are also trying to ascertain their last location through call records," said a police officer.