Why NFL Head Injuries Will Be Bigger Nightmare than Steroids in MLB
Use your

← →

(arrow) keys to browse more stories
Next
Steroids in Major League Baseball are an obvious concern, but it has been gradually become overlooked due to the
NFL
and its head injury issue.
Both need to continue being addressed, and health, safety and the future of each sport remain of the utmost importance. Unfortunately for baseball though, pro football takes the cake simply in terms of being a more popular sport.
Now before we dive deeper into that, let's dive elsewhere and see why head injuries will be more detrimental to football than steroid use will be/has been to baseball.
Impact of Injury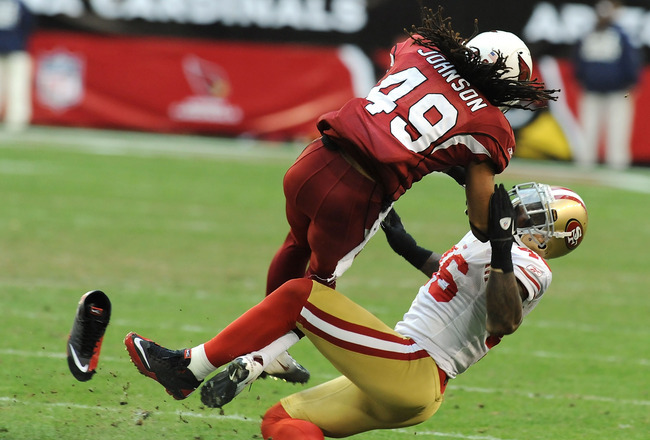 Norm Hall/Getty Images
For one, steroids enhance performance while potentially increasing the health risks later on down the road. Head injuries have a much more immediate impact, as a player can get knocked out of a game, season or have his career abruptly end.
Then later in life, we see the unfortunate aftermath that occurred with Junior Seau and Dave Duerson. In addition, the list of former NFL players suing the league is gaining ground toward 2,000. According to
Nadia Kounang of CNN
, more players joined the list in early May:
More than 100 former professional football players, including former Atlanta Falcons Jamal Anderson, Chris Doleman, and O.J. Santiago, are adding their names to a growing list of players suing the NFL.

They join more than 1,500 other players who claim that the National Football League hid the dangers of concussions from them.
Major League Baseball, on the other hand, did
come out with the Mitchell Reportin 2007
, which is a thorough investigation on the use of steroids. Still, considering how fast pro football's head injury issue has climbed in the last half-decade, it's further proof that the NFL is dealing with a more dangerous issue.
Length of Season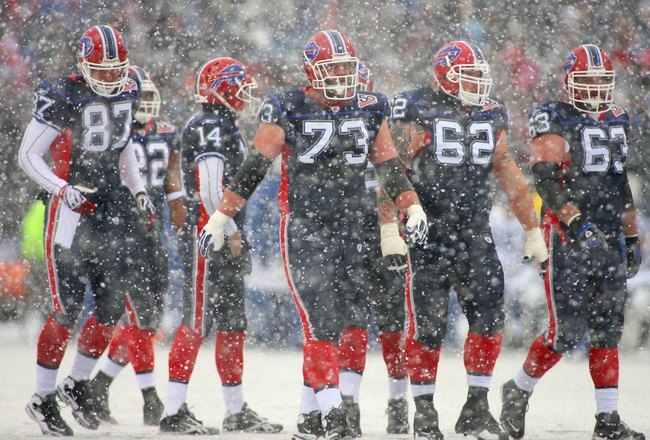 Rick Stewart/Getty Images
MLB's regular season of 162 games lasts roughly six months, whereas the NFL's 16-game regular season takes only four months.
As for the impact of a steroid suspension, players have received 50-game suspensions before, but that still leaves 112 games left to play. And as we've seen in recent history, it's winning down the stretch in September that has lead to a postseason berth.
Football, on the other hand, has much less room for error. Add injuries into the equation, and players could miss any number of games depending on the severity of the injury. What also must be taken into account are the possible replacements from steroids in baseball and injuries in football.
Baseball has six minor league levels from Triple-A down to rookie league while the NFL has a limited number of backups and practice squad members. So if a head injury occurs in football, a team's options are significantly limited. If a baseball player is suspended for roughly half the season, a team has an infinitely larger pool of prospects to select from.
Popularity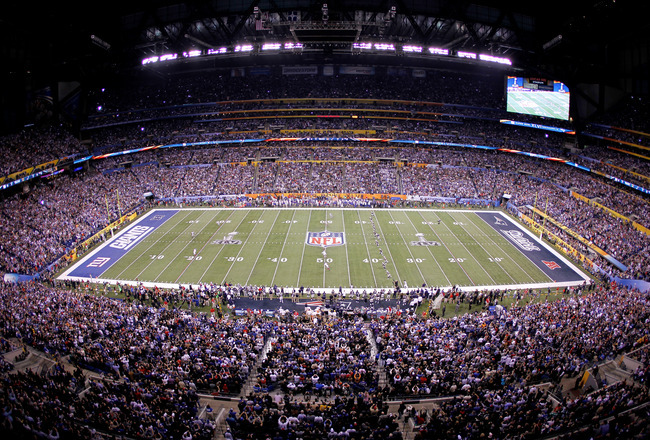 Gregory Shamus/Getty Images
Baseball continues to slowly decline as college football has tied it for the first time since this research began in 1985. The downside of this increased popularity of football, though, has the NFL and its head injury issue under a more illuminating light.
Pro football, regardless of what progressive steps are taken, will be scrutinized every which way simply because it's so popular. Steroids in baseball at this juncture are a thing of the past, even though the Mitchell Report was published in 2007.
"Even the concussion stories helped, because the public has become aware of the issue and is watching games to see how the rules are enforced, to see how the game changes,'' said Neal Pilson, a former president of CBS Sports who now runs a media consulting firm.

NFL games accounted for 23 of the 25 most-watched telecasts last fall, and a total of 37 games drew at least 20 million viewers each.
Make no mistake about it, steroids in baseball are a major issue and must continue to be monitored. It is just getting drastically overlooked with the NFL's increased brand and college football continuing to rise.