Jury Awards $78.5 Million to Mother Whose Baby Suffered Brain Damage From Malpractice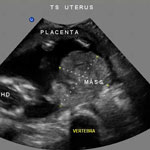 A jury has awarded $78.5 million to the mother of a baby who suffered brain damage and spastic quadriplegic
cerebral palsy as a result of a birth injury
. The jury found that the child's brain damage and consequent disabilities were caused by medical negligence. The verdict was reached in the Philadelphia Court of Common Pleas. The mother, Victoria Upsey, had filed her lawsuit on April 13, 2012 against Pottsdown Memorial Medical Center and the medical team overseeing her child's delivery.
Fetus mistakenly declared dead in the womb
According to the lawsuit, Upsey was admitted to Pottsdown Memorial Medical Center in August of 2008, when she was 36 weeks pregnant. There were signs that the placental lining was prematurely separating from the uterus, a condition known as placental abruption. Upsey's obstetrician decided to do an ultrasound after fetal monitoring was inconclusive.
However, according to the lawsuit, the obstetrician "performed an ultrasound examination with outdated, insensitive, and poorly maintained equipment provided to him by the hospital, Pottstown Memorial Medical Center. He actually told [the plaintiff] her baby had died, then 81 minutes later, the baby had come back to life."
Delay in performing C-section caused infant to suffer brain damage
Once the obstetrician realized that the baby was alive, he performed an emergency C-section. But the 81-minute delay between the onset of fetal distress and the eventual C-section caused the child to suffer brain damage, which caused cerebral palsy.
During the discovery process, the obstetrician insisted with "100 percent certainty" that he performed the ultrasound correctly, that there was no fetal heartbeat, and that the infant was in fact dead at that time.
Upsey's
birth injury attorney
argued that the baby did not die and then miraculously come back to life, but rather that the ultrasound machine was old and had not been maintained properly, and that there was no ultrasound technician on duty to double-check the obstetrician's findings.
This contention was ultimately confirmed by the hospital, which conceded that the ultrasound machine hadn't been serviced in 10 years (despite the fact that ultrasound equipment is required to be serviced annually), and that there was no ultrasound technician on call because Upsey was admitted to the hospital on a Sunday.
The jury awarded Upsey $78.5 million as compensation for the child's pain and suffering, past and future medical expenses and lost earnings, and Upsey's emotional distress.
Balkin & Eisbrouch are experts in birth injury litigation
The attorneys at Balkin & Eisbrouch have more than 40 years of experience in malpractice and birth injury litigation. We know how devastating a birth injury can be for both the child and the parents, and we will work to get you the highest settlement possible and bring your case to a speedy resolution. Call us for a free consultation to discuss your situation and find out how we can help. There is no cost to you unless we win your case.